Part V of a multi-part editorial series, the Watermark Team is defining what we like to call "The Watermark Advantage." In the non-stop cacophony of noise reverberating from the real estate industry regarding advice and opportunities, we want to highlight how Watermark is unique and why our partners choose to entrust us with their investments.
---
In the timeless classic Good to Great, author Jim Collins describes great companies as those that are able to "confront the brutal facts." He surmises that companies that last over the long-haul are the ones who can honestly assess the market and adjust their approach accordingly. At Watermark, there is a strong understanding that we're young, growing and still ways in which we can improve. Whether it's market segments to explore or system processes to streamline, innovation remains at the forefront of our collective mind. And it's this ability to innovate – finding, challenging and exploring new frontiers – is what separates us from the competition. We refuse to follow our competition, rather, through our willingness to continually refine ourselves and push boundaries, we are determined to lead.
As tempting as it is to follow tried-and-true real estate concepts that are repeated at nauseum throughout the industry, Watermark stubbornly chooses their own path. When Watermark first began pursuing innovative ideas, challenging the status quo and testing niche concepts, the team operated with cautious optimism. However, the resulting market response was so staggeringly positive, Watermark determined itself to always provide what the consumer wanted, even if that meant being unconventional.
Macro Innovation
For example, our Mills Creek Development is a first-of-its-kind; a single-family home community built specifically for the purpose of renting. This concept stems from the shifting market conditions in which people are favoring experiences and mobility over long-term commitments. Consequently, the product has been met with a remarkable demand, yet (and perhaps, unsurprisingly), none of the big box home builders are stepping into this arena. Why? The risks of trying something new and non-traditional, regardless of market desirability, haunt the bigger companies into paralysis. When demographics shift, Watermark believes that our ability to assess the "brutal facts" and adapt to those shifts will ultimately serve us well.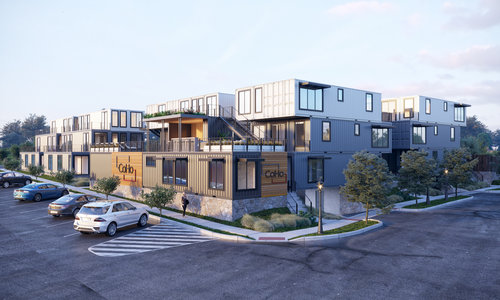 Another project in which Watermark's value of innovation can be seen on full display is the CoHo Development in Fort Worth. One of the biggest challenges facing development companies today is the increased cost of construction. As labor shortages continue to permeate the industry and material costs skyrocket, finding profitable opportunities in real estate has become increasingly difficult. Enter the CoHo Development – a 34-unit, state-of-the-art, multi-family development constructed from transoceanic shipping containers. By leveraging the structural integrity and cost effectiveness of steel cargo containers, Watermark and their designers have created a development that boasts sleek, progressive features without losing modern architectural aesthetic or function. As a result, this innovative concept will allow Watermark to provide luxury at a reasonable price.
Micro Innovation
On each individual project, the Watermark construction teams are working to inject innovation in the day-to-day, re-imagining the methodologies, tools and products used to complete each job. The biggest struggle in construction is delivering completed projects while satisfying high standards in quality, safety, timelines and budgets. Conventional wisdom would say that effectively meeting all these demands on any project is impossible. However, one way Watermark project managers are delivering on these expectations is using comprehensive software programs that foster buy-in from each contractor, allowing the entire project team to work together in an orchestrated effort, minimizing the risks and miscommunications while elevating performance.
Watermark is also leveraging the benefits of virtual reality, using Oculus Rift 3D goggles to walk through jobsites before they are constructed and walking through jobsites located hundreds of miles away. This allows the management team to dictate improvements in the field without the need to be physically present. When VR goggles aren't available, the Watermark team will then fly aerial drones above jobsites to measure progress or help strategize a new path forward.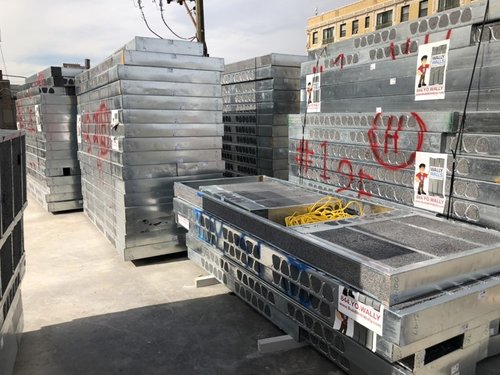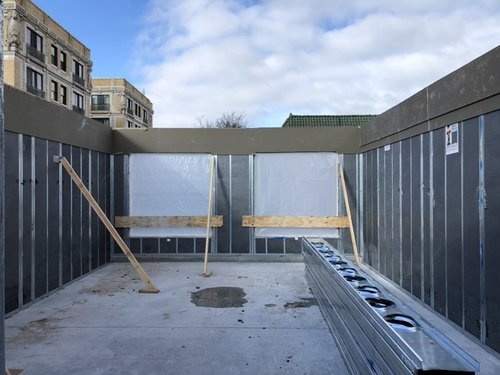 Lastly, Watermark designers and engineers experiment with new methodologies or construction material that are oftentimes ignored in lieu of age-old industry practices. At the Elevation Lofts Development in Chicago, Watermark is using a non-conventional pre-fabricated wall system, pre-built to exact project specifications and dimensions. As soon as the structural light-gage walls arrive to site, framing crews can then install 7,000 square feet of wall systems in a matter of a couple days, instead of weeks.